Mixing and mastering music Blog - News, info, upgrades tips and how to?
Levi Shaw's Ep mixed and mastered here - July 2019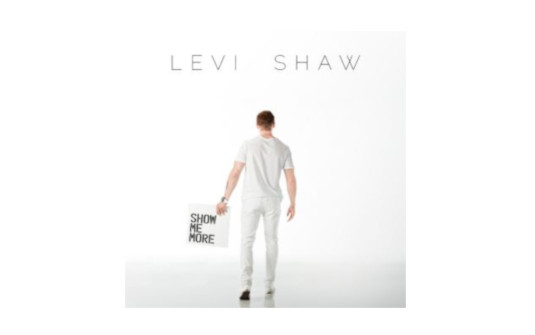 Another EP from Levi Shaw completed. Mixed and mastered here at Mixing-online.co.uk. Levi is an awesome song writer, producer and vocalist. A pleasure to work on his music as always. Genre is generally pop with lots of electronic elements. Songs are catchy, superb melodies and lush vocals. This EP is a winner. My favourite track is 'Jump' checkout the guitar solo! Cheers Clive.
Spotify Link
How long does a track take to mix? - June 2019
A full-blown large mix in my opinion takes a full day, so at least 8 hours. Then on the following day with fresh ears another check before sending to client. Mixing is a highly complex process where every single audio track needs processing. All the sounds need to work with each other so all the details can be heard, within a balanced mix.
► Check files are the correct type and in sync and good to go.
► Work out key and tempo.
► Colour code session.
► Set-up groups.
► Set-up Fx sends.
► Process, balance, and mix.(repeat, repeat, repeat)
► Program automation.
How to get a professional vocal sound. Plugin chain for vocal processing - May 2019
Eq plugin - High pass filter @ 100hz. Notch out any unwanted frequencies, low mid honk or nasal twang. At this point I then go to my external analogue compressors and see what fits best, either the AML 54F50, Retro Doublewide or my Anamod AM6660. Back to plugins, next a de-esser. Listen carefully and program volume automation to really dial in the vocal level. Add other effect plugins to help with clarity if needed. Possible distortion or harmonic distortion or a tape saturation simulation. Set up reverb, one short and one long. Set up some delays. These would be set-up on a stereo 'send' buss to give the vocal width. This would be a good starting point! Good luck Clive.
► EQ
► Compression
► De - esser
► EQ
► Compression (if you need super upfont vox)
► Harmonic distortion
► Reverb (Stereo send/aux)
► Delay (Stereo send/aux)
Recent client posted a great review on her audio blog - Thanks Zarina Macha - FEB 2019
I recently mastered Zarina Macha 4 track EP. Great sound and vibe, really enjoyed working with the Band. Good luck with the EP guys - cheers Clive.
Check out Zarina's blog post, click the pic below.
August 2018 - Why hire me as your next mixing and mastering engineer?
Well, why do the all top artist teams hire mix engineers? To produce these top tier hi-end productions you hear on the radio that top the charts usually consists of large teams. These's teams comprise of songwriters and music production writers and of course the recording artist. There could be many song writers (lyrics and melody) writing to a produced instrumental. Or a producer writing music to a lyric and melody already written. There would probably be an overall producer and record label Execs who have a say as well.
Once they have a fully produced backing track and vocal recorded these files will be sent to a separate mixing engineer to create that balanced final mixdown.
The mixing engineer will listen with a fresh set of ears in their own mix room with hi-end monitors and equipment and have many years of experience. They won't have listened to the mix a million of times like the song writers/producers. I think this is key in getting a great sounding track!
I hope you also think these points are valid and prehaps I could be your dedicated mix engineer for your next project.
Remember, I have:
1. A great sounding fully acoustically treated mix room.
2. World class monitoring.
3. Some really nice analog tools.
4. Some of the best digital tools.
5. Expert and experienced.
Cheers Clive Knightley
May 2018 - Why in hell are people using these automated mastering services?
You have spent many hours/days on your production, fine tuning it and making it sound the best you can. So why send your beloved mix to a automated service that spends a few seconds analyzing and a few more processing it?
Yes, you'll get it back quicker but why the rush? Surely you owe it to yourself and your music? The cost may be a little more and the turnaround maybe longer with an actual mastering engineer.
Automated systems don't offer: Mix appraisals which could help the final master with a few changes, no analog processing , free revisions and like me a free preview. So say no to Landr and emastered and treat your music! #Professionalmastering #Audiomastering #Onlinemastering
April 2018 - New Headphones
Even with the great designed studio here and high-end monitors the low end can sometimes catch me out. I highly recommend getting a decent set of headphones as a back-up, especially if you are using smaller near field monitors and your mix room is not acoustically treated. I have recently upgraded my headphones to the Focal Professional Clear. Wow these things are superb :) If you haven't the budget currently then also check out the Audio-technica ATH-M50 which I also use, cheers. #Focal #Clear #Headphones
November 2017 - Some nice reviews!
Check out some nice reviews about my online mixing services from clients on my Facebook business page - Cheers Clive Knightley. #online #mixing #reviews
My Facebook page
April 2017 - Hiphop mastering
This was my favourite album I mastered last year. Ryan Anthony album - Barely see the beach. The video below was my favourite cut off the album. I've also just mastered his 2017 album which will be released soon :) #Hiphopmastering
Feb 2017 - Hope you're having a good year so far!
I've decided to treat myself to a new stereo compressor this year. I have a analog SSL comp so would like a analog vari-mu style comp to work along side. The
Manley Nu mu
looks very interesting. It is like a "clean" version of the Variable Mu, especially suited for modern digital and electronic music where you don't necessarily need to color or mask the sound like we did in the early days of digital. #Manley #NuMu
Sorry I haven't updated here much. Because of ease/quickness I tend to post on my dedicated music/mixing Facebook page. Please pop over, like and say hello thanks. Link :
My Facebook page
Mar 2016 - Mastering Hip Hop
Just finished up mastering Ryan Anthony album 'Barely See The Beach' Awesome album!
Feb 2016 - Monitor upgrade LG 29" Wide screen
New LG 29Um67p wide screen monitor working well, picture is fantastic. Loving the 2560x1080 resolution. Highly recommend this product from LG. Check out the pictures on my facebook page cheers all!
My Facebook page
Nov 2015 - Prism Titan upgrade!
This is my new choice of weapon for A/D - D/A conversion. Totally amazed how this unit works with windows via USB. Plug and play! Sound quality is outstanding cannot believe how good these converters sound. With the amount of mastering I'm doing this is only fair for my clients, thank you! New pictures coming soon. #PrismTitan
Prism Titan
Review
July 2015 - Greg Lawson
It's always nice getting emails like this, especially from grammy award winning producers!
June 2015 - Facebook
Sorry I haven't updated here much. Because of ease/quickness I tend to post on my dedicated music/mixing Facebook page. Please pop over, like and say hello thanks. Link :
My Facebook page
February 2015 - Productions
I love to produce when I get the time. Check out my productions on my Soundcloud page, thanks!
January 2015 - Happy New Year
Thanks for all the music sent over during the Xmas and New Year period! Bit of a back log but up together at last. All the best record labels, producers, and independent artists for 2015.
October 2014 - Khaoula El Moujahid - KANSHOUFK
Khaoula El Moujahid won the lebanese 'The Voice' singing competition. I recently mixed her new single - KANSHOUFK
August 2014 - New studio pic enjoy!
Testing room, sounds great!!!!
June 2014 - New studio coming soon!
Location found, currently designing layout and acoustics of new studio. I hope to post the build on my
YouTube
page. If you're interested please stop by!
April 2014 - Borgeous - Invincible remix
Enjoy this remix I produced for the latest Wavo.com remixing contest. Please share/support/vote thank you. Voting open until 5th May click
here
.
January 2014 - Happy New Year
Another busy year, so long 2013!! Made some great contacts and friends, thanks to all who sent over music for mixing and mastering, appreciated! This year will bring a big change, drum roll a new studio !! Whoo hoo! Currently looking at new premises, exciting times. Been producing as well, even got a runner up position on a Indaba.com remix comp! Good luck with your music in 2014!
September 2013 - Indabamusic.com
I also love to produce music in between mixing. If you're new to producing and want some great practice and feedback. I suggest joining
Indabamusic.com
, a great music production community. The site offers you a chance to get your hands on professionally recorded accappellas for you to remix and submit in various competitions. Here's my page on the site
click here
.
July 2013 - Track count!
The number of audio tracks within a song can vary a lot. Depending on the complexity, number of vocalists, and genre, will obviously affect the total amount. The number of tracks has no impact to the final product generally. This week I'm mixing and mastering a hip hop track and a US pop / Rnb track. Both tracks turned out great, clients were very happy!
The hip hop track had 25 stems in all. 2 vocal mono tracks and the rest music and drums! The pop / rnb song had around 210 audio tracks! Yes 210 !! We had around 80 vocal tracks which included leads, ad-lib's, bridge x6, bridge harmonies stacks x6, chorus stacks x10, chorus harmonies x10, arhhs and ohhs x12. Rap lead, double, ad-libs, and a few stacks! For the music, bass x4, Guitars x8, strings x6, synth strings x4, synths x22, keys x 10, horns synth x4, live horns x14 , efx x20, drums x 30 and so on! Quite a difference !
June 2013 - Nice review for my mixing services!
My online mixing service have been reviewed by a US producer '5 corners'. Check out the very nice review
here
.
This new SSL 32 channel summing mixer (Sigma) has really caught my eye, looks amazing. Time to replace my trusty Neve 8816 maybe. Check out the details
here
.