Hi-end online mixing and mastering services. Radio ready mixes for your music.
You have a top-notch production. I have the skill-set, pro studio, and analogue gear (Neve, API, Manley, Prism) to deliver that commercial major label mix and master sound for your music. 15 year's experience, credits include Grammy Award Winning Producer Greg Lawson and the Bullets production team, who I'm currently mixing for. I pride myself in great customer satisfaction with upfront and ongoing communication. Get in touch today, lets discuss your new project. Get more Spotify streams, YouTube video plays, and iTunes downloads!

Dedicated mixing engineers will work on all the top chart hits, the best way to get a truly professional sound. You can have this too for your songs and at affordable prices. Get a mix & master from an unbiased ear, with expert equalization, compression, sidechaining, enhancing, adding ambience/reverb, and many other pro audio mixing techniques.



What is mixing, and why is it so important? Achieving that perfect balance is paramount for all songs. Balancing will change and evolve during the mixing stage as I enhance/process different sounds. Balancing involves corrective clever equalization, all sounds need their own space in the mix. Compression (including side chaining) plays a huge part too, I need to control dynamics and lock in sounds. Creating depth and width, I want to create a 3D soundscape, so pushing sounds back in the mix, leaving sounds upfront and panning sounds. Smart use of reverb and delay is a priority. In today's modern mixing we also use a lot of harmonic exciters, saturation and even distortion to emphasize sounds. Finally, I must mention automation. Keep the listener engaged, automating levels of kick, bass, vocals, equalization, compression, and effects all play a vital role. Your track elements will now come together and sound like a real record, this is why the mix stage is so crucial.

What kind of quality can I achieve? Awesome production HIPHOP/POP/EDM genre - mixed and mastered here, enjoy!
EDM/POP production mixed and mastered here, enjoy!
How's this for super smooth lush vocals, with an awesome balanced pop mix, thanks!
Vocals are king!
Get the best vocal processing. Upfront, with pristine clarity so every word sung is crystal clear. Blending in doubles, octaves, and harmony stacks. Keeping them tight and in sync, panned with their own space. A combination of analogue compression and eq, with many sought after digital plugins for creative effects. Your vocals will sit perfectly within the mix.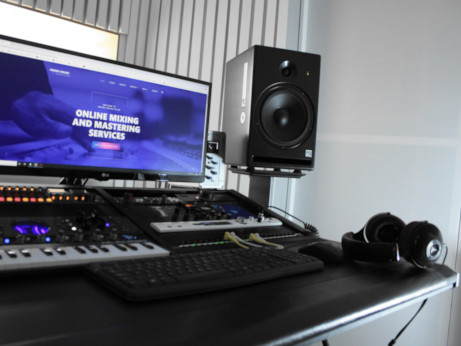 After a great production, song mixing is the next most important task. Don't underestimate this critical part of the process. With an unbiased view and fresh ears, a pro mix engineer will use their skill set to produce that killer mixdown. Get all the sonic definition, touch and mix balance you'd hoped for. Professional mixing is key when sending music to record labels or releasing independently.

Discounts - 15% for new clients - Try before you buy, send over your project for a free preview mix and master.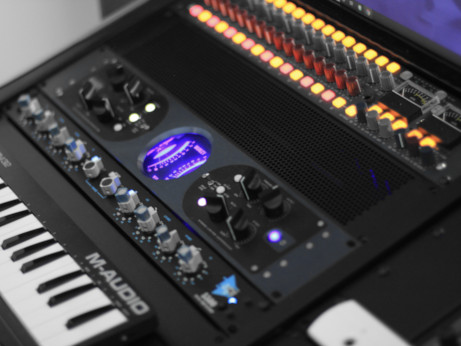 100% happy with your final mix down? If yes, you're ready for mastering. Mastering is the final part in the record making process. I can address any imbalances in eq or compression you might have not heard. Eq sweetening, a number of special tricks, plus I will match the final volume of your track with relevant commercial releases!

Thinking of using instant mastering service? Please don't! This will be an automated two second process. Your music deserves a real human to finesse and expertly master your track.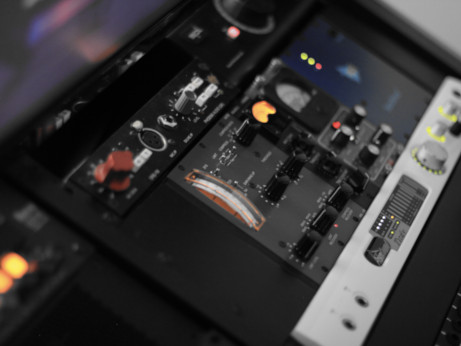 A halfway house between mixing and mastering is stem mastering. Instead of mixing down to a stereo track, bounce down the main elements into STEMS. For instance, the vocal group stem, drums group, bass group, guitars group and maybe keyboards. I now have separate stems to help create an even better final master.

With all my audio services (mixing and mastering) all tracks are run through hi-end analogue gear which produces an extra warmth and vibe to digital tracks.
Online mix services
For every audio track in a mix or a stereo mix down for mastering the utmost attention to detail and effort is spent trying to get the best possible sound in the right context for the song.
Much experience, an acoustically treated mix room, high-end analog equipment and the very best industry standard software money can buy, will help me produce that killer sound for your music, songs or album. Listen to the audio examples to get an idea how a professional mix engineer will make your music sound the best it can. Get a polished mix with clarity, depth and width. Your vocals will sit correctly in the mix and shine. Don't spoil an excellent production with a poor mix.
Struggling with a flat mix, poor separation, or lack of clarity. These issues can come from mixing entirely in the box, poor room acoustics, or low mixing time experience! Don't get frustrated it took many years for most to become a competent engineer. Your music deserves professional mixing, like all the top hits. For potential new clients I offer a free preview mix or master for you to evaluate at your own studio before any purchase. Please contact me to arrange.
More about the mix studio
Other music services
Monthly Competition
I love working on awesome productions - I'm offering a 25% discount for new clients with stellar songs. If your track rocks, then I want to be working on it. Send MP3 guide HERE
My mix and mastering blog
Favourite analogue tools
My reviews on Facebook