The mixing stage is so crucial, a professional mix engineer will bring out the personality/life of the song. Getting all the elements in the track balanced correctly. Being able to hear all the instruments clearly. Making sure the track has depth and width. Getting the vocals on point. Professional mixing is a must when sending music to record labels or releasing independently.
100% happy with your final mix down? If yes you're ready for mastering. Mastering is the final part in the record making process. I can address any imbalances in eq or compression you might of not heard. Eq sweetening, a number of special tricks, plus I will match the final volume of your track with relevant commercial releases!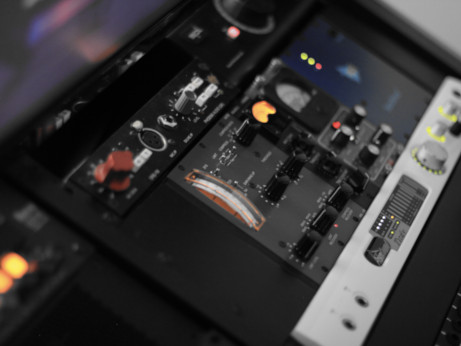 A halfway house between mixing and mastering is stem mastering. Instead of mixing down to a stereo track, bounce down the main elements into STEMS. For instance the vox group stem, drums group, bass group, guitars group and maybe keyboards. I now have separate stems to help create a better final master.
Your mix engineer
FOR EACH AND EVERY AUDIO TRACK IN A MIX OR A STEREO MIX DOWN FOR MASTERING THE UTMOST ATTENTION TO DETAIL AND EFFORT IS SPENT TRYING TO GET THE BEST POSSIBLE SOUND IN THE RIGHT CONTEXT FOR THE SONG
Much experience, an acoustically treated mix room, high-end analog equipment and the very best industry standard software money can buy, will help me produce that killer sound for your music ,songs or album. Listen to the audio examples to get an idea how a professional mix engineer will make your music sound the best it can. Get a polished mix with clarity, depth and width. Your vocals will sit correctly in the mix and shine. Don't spoil an excellent production with a poor mix.
Struggling with a flat mix, poor separation, or lack of clarity. These issues can come from mixing entirely in the box, poor room acoustics, or low mixing time experience! Don't get frustrated it took many years for most to become a competent engineer. Your music deserves professional mixing, like all the top hits. For potential new clients I offer a free preview mix or master for you to evaluate at your own studio before any purchase. Please contact me to arrange.
read more